Personal Hygiene Management
Providing the Highest Level of Personalized Care in Houston
The Best, Supportive Care for You and Your Loved Ones
Our caring and dedicated team is available 24/7 to ensure continuous treatment throughout the day and night. Trained and certified professionals are available as needed to help any resident that doesn't currently have strong basic daily living skills, including oral care, body hygiene, bathing, and laundry services.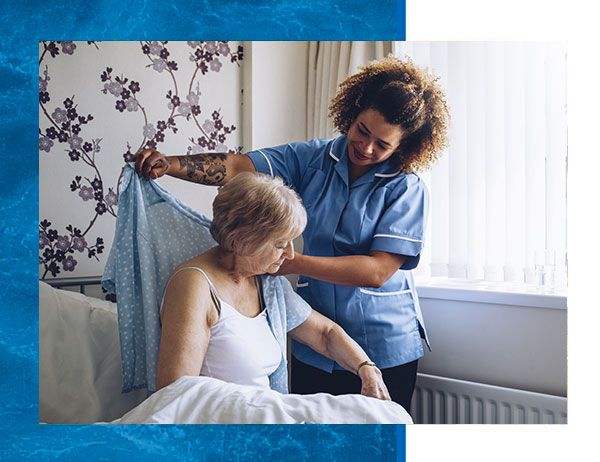 Additional Behavioral Health Services At Our Assisted Living Center
Transportation to Medical Appointments

eMar Medication Management

Contracted Therapeutic Services

Relaxing Activities like Yoga and Gardening

Individualized Care Plans in Supportive Environments
Personal Hygiene Management
Receive the Best Personal Care and Attention You Need
Our mission at Best Personal Care is to enrich the lives of our residents and their families. We want to supply a compassionate, supportive, and loving environment to everyone at our behavioral health center. Personal hygiene is crucial to anyone's positive health and well-being. Our superior staff works closely with each resident to meet their unique needs and preferences. If you or your loved one is unable to maintain healthy hygiene, our team members are here to help. We offer laundry services in addition to regular personal hygiene services like oral care and bathing.
Ensuring Your Family is Happy and Healthy
The inability to take proper care of yourself is taxing and stressful. The last thing anyone should have to worry about is being able to maintain proper foundational living standards. At our assisted living center, we want to provide you or your loved ones with quality personal hygiene services to improve health and wellness. Personal hygiene management is the first step towards maximizing cognitive ability and lifestyles.You can rest assured knowing that you or your loved one will feel comfortable and cared for.
To learn more about our personal management services or to enroll yourself or a loved one in our behavioral health assisted living center, contact our team in Houston today.