Transportation to Medical Appointments
Providing Medical Services Anywhere in Houston
Our amazing caretakers strive to make you or your loved one as comfortable as possible in our assisted living center. It is our mission at Best Personal Care to enrich the lives of every resident and their families while providing the best care possible. We fully understand that some residents will prefer to stay with their own therapeutic medical providers. If this applies to you or your loved one, we are able to provide transportation to nearby medical facilities.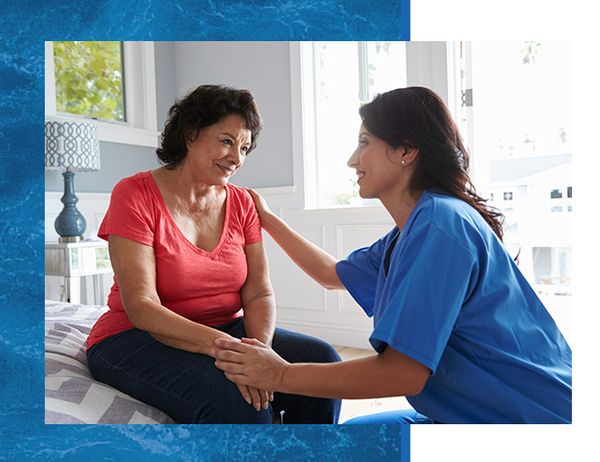 Additional Behavioral Health Services At Our Assisted Living Center
Personal Hygiene Management

eMar Medication Management

Housekeeping and Laundry Services

Contracted Therapeutic Services

Relaxing Activities like Yoga and Gardening

Individualized Care Plans
Why We Provide Transportation to Medical Appointments
When it comes to mental health, it's important to work with people you know and trust. We believe personalized health and wellness includes the utmost communication between the resident, their family, and any medical practitioners that are involved. At Best Personal Care, our highly skilled staff members build strong, engaging, interpersonal relationships with the residents that focus on each patient's unique needs. Some patients may require outside care. Allowing our residents to communicate with a professional they already know is one more way we go above and beyond to deliver the best personal care possible.
What are the Benefits to Providing Transportation?
At Best Personal Care, we are committed to providing loving and compassionate care in a supportive environment. We provide the best personal care in Houston, even if it's not specifically inside of our assisted living center. We recognize the importance of supporting each of our residents however they may need it. We supply transportation to medical appointments to grant residents with a more supportive care program that encourages growth. Allowing transportation to additional medical practitioners allows our residents to freely continue living independently.
To learn more about our services or to enroll yourself or a loved one in our behavioral health assisted living center, contact our team in Houston today.